It is a revolutionary system of fast, safe, easy, and affordable braces, non-extraction orthodontics system which provides our patients with surprising outstanding results; traditional braces usually require up to two years to complete the job Fastbraces work with unique triangular brackets that move the full tooth from the very start of treatment, appointments are scheduled by Dr. Altalib 2-3 weeks apart, patients see a noticeable difference in their teeth within a matter of days, and some could be out of the braces in about 100 days. Decreased reported pain is another reason behind the advantages of Fastbraces. Furthermore, the speedy alignment of Fastbraces assists Dr. Altalib by making certain procedures less difficult such as reinstalling crowns, veneers, or implants
Why use FASTBRACES®?
Fast and easy
FASTBRACES® Technology bracket systems consist of uniquely designed small, low profile brackets and light force flexible wires designed to straighten teeth in a fast, safe and easy manner by providing immediate root movement from the onset of therapy at Apple Tree Dental.
Children and adults
FASTBRACES® Technology bracket systems are popular with both children and adults because they deliver efficient results in a short amount of time that delights both patients and Dr Nagham Altalib at Apple Tree Dental.
Patented brackets and methods
FASTBRACES® Technologies high performance bracket systems upright the roots of the teeth towards their final position from the beginning of treatment provided by Dr Altalib and thus help establish early on the natural alveolar bone morphology.
Stop relying on patient compliance
Dr Altalib providers use simple techniques to control the entire treatment to give their patients a quality finish without relying on patient compliance as with aligners.
Clean teeth easier after straightening them
FASTBRACES® Technology systems can be part of the dental hygiene protocol by straightening the crooked teeth quickly which allows Dr Altalib or hygienist to then clean them easier for long lasting results.
See a small sampling of our finished cases, click here.
Fast Results
FASTBRACES® Technology enables dentists to show their patients improvement in their smile even in a matter of days as the roots of the teeth begin moving towards their final position from the onset of therapy.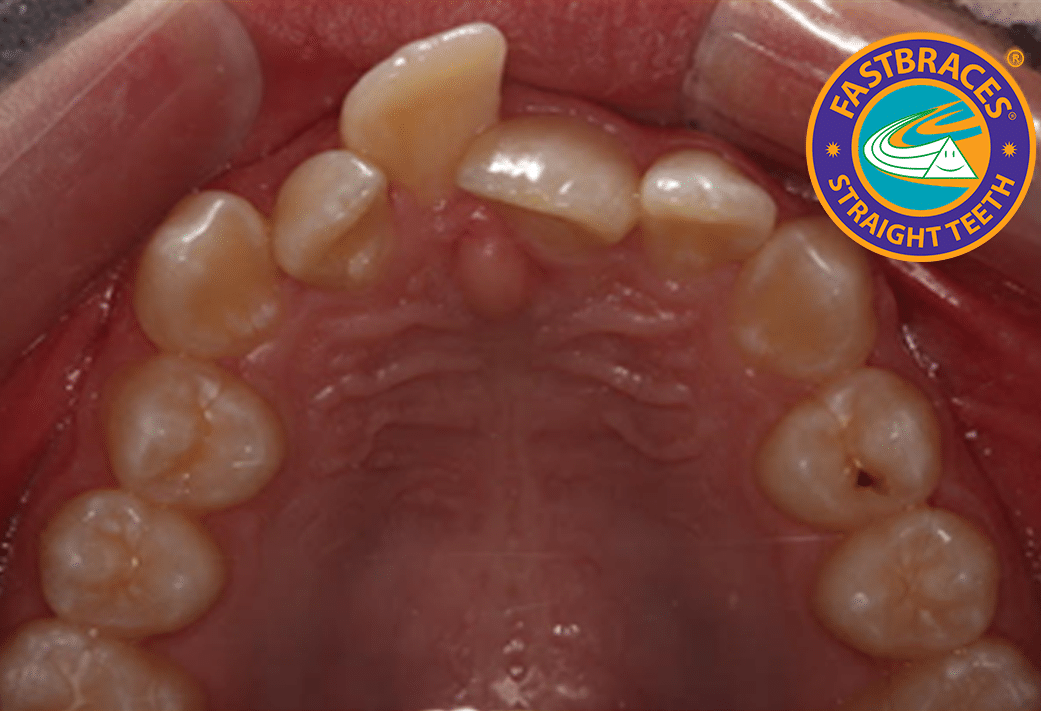 Day 29
The lingually displaced teeth move first more labially.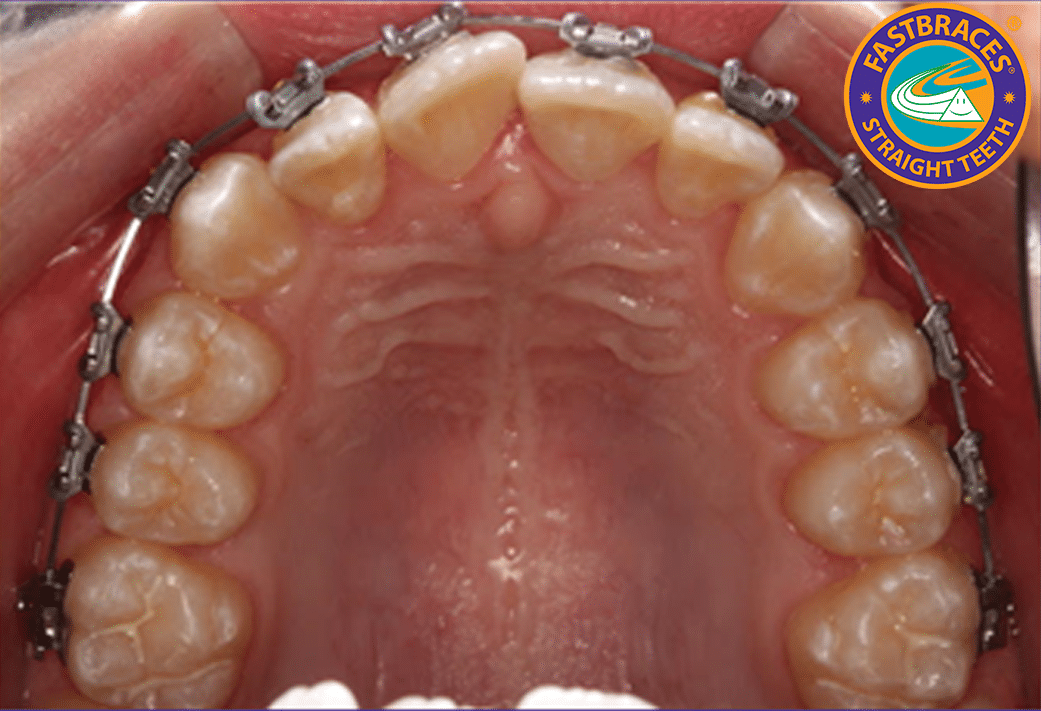 Day 49
The labially displaced teeth begin alignment.
Day 69
All the teeth become straighter.
Areas We Serve
London
Strathroy
St. Thomas
Aylmer
Thorndale
Thamesford
Mt Brydges
Melbourne
Starffordville