Bringing Back The Confidence And Glow To Your Face.
Compassionate And Committed To Improving Your Smile.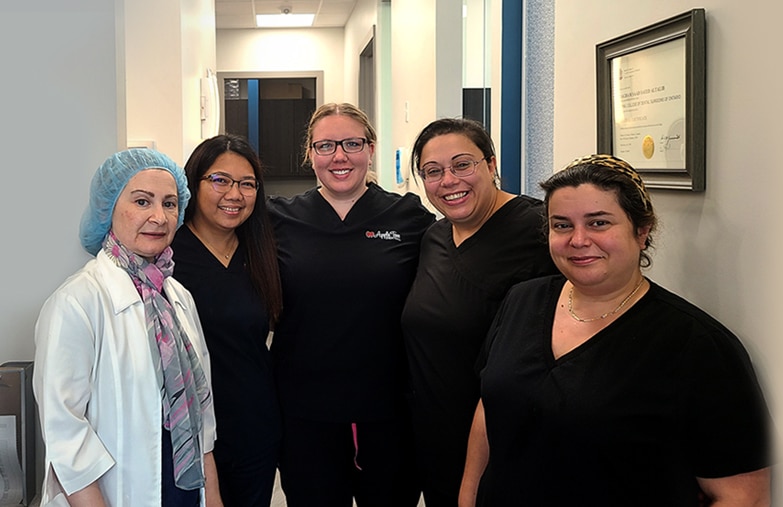 Our practice can guarantee all of our patients that we will bring back the confidence and glow on your face through our dental services.  Our team are professionals, highly educated, honest, compassionate and committed to improve your smile, appearance and overall quality of life.
"Our Happy Patients"
I have been to apple tree dental twice now, for a cleaning as well as a filling, and I received the most friendly and personable experiences. Dr. Nagham and her team are fantastic. I was extremely pleased with how gentle they were!
During my tooth extraction procedure, she discovered that I had tooth ankylosis. Despite this, she was able to successfully remove my tooth. Because of her, I no longer have tooth pain!. Her assistants are also very friendly and professional.