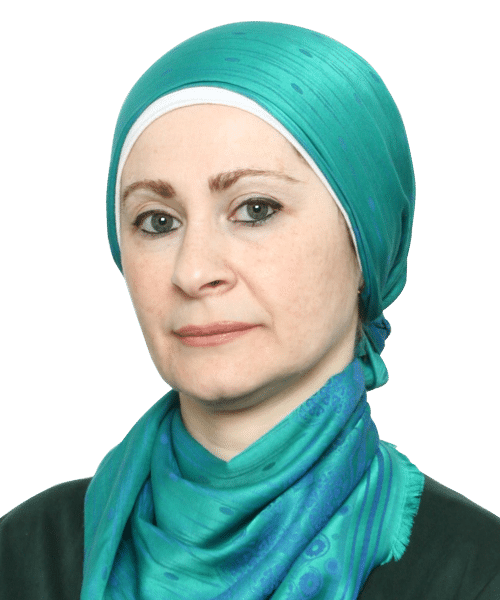 Dr. Nagham Altalib graduated from dental school, Baghdad University, Iraq, in 1998. After finishing her internship, she started practicing dentistry in a prosthodontics specialized academic center in Baghdad.
In 2007, she moved with her family to Dubai, UAE. She joined the DHCC European University team for Implants and Orthodontics. Her role was to diagnose orthodontic needs for children. That was a major research project to promote and improve oral hygiene for children in Dubai.
In 2010, she commenced her journey in Canada. Following her training and multiple exams, she was NDEB certified and started to practice dentistry.
London was the city she decided to live and practice in with her family. She started as an associate dentist, but soon she decided to establish her own practice.
Dr. Altalib's experience and patience with child-dentistry came from her motherhood, as she is a mother for two kids. Her areas of expertise include Orthodontics, Prosthodontics, and Cosmetic dentistry. In her free time, she always spends her time with family and friends.