Are you looking to restore your confidence? Do you want your smile back? Then, you have landed on the right website if you are looking for a Dentist in London, Ontario, offering Cosmetic Dentistry.
So call us today and arrange an appointment to get that winning smile back.
Restoring Your Smile!
A bright, warm, and friendly smile show you're relaxed, comfortable, and confident.
The benefits of smiling go beyond merely helping you appear confident. A friendly, bright smile can also help you feel better about yourself and thus feel happier overall.
We offer a variety of cosmetic dental treatments at Apple Tree Dental, in London, Ontario, including: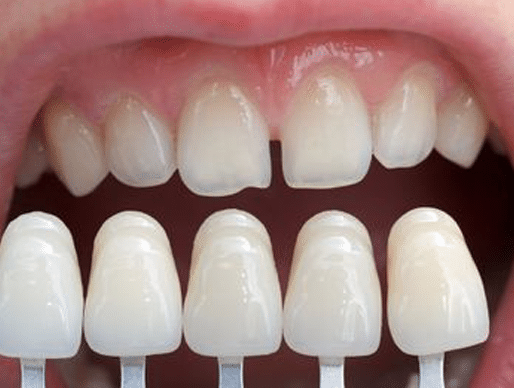 Teeth Whitening: 
Considered the most popular aesthetic procedure for a smile, teeth whitening brightens teeth by removing stains that have been deposited by foods and drinks. It can be done in our office with Zoom whitening or at home with whitening kits. Most people are eligible for teeth whitening except rare dark-stained teeth, but Dr. Altalib is available for questions and consultations regarding the different programs we have.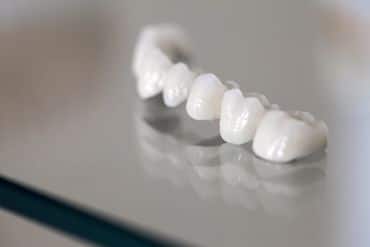 Crowns: 
Crowned or capped teeth will function exactly like the natural tooth that the crown is covering. There is no need to remove a tooth as it is permanently fixed with a crown. We recommend crowns for several reasons:
• When the tooth gets damaged and has little tooth structure left.
• After a root canal treatment, the tooth can be easily fractured if heavy force is directed against it.
• If only the root portion of the tooth remains. In this case, Dr. Altalib would create a core and a crown will be fabricated using different materials like porcelain, ceramic, or a metal base coated by porcelain.
The crown can be fabricated away from your mouth in the dental lab by reducing your tooth size to create a space for the crown material and then sending a unique impression for your mouth to the lab, then the lab technician will be fabricating the crown that will be customized for your teeth conditions.
Bridges: 
The bridge can be used to replace the missing teeth, help maintain your face shape, alleviate the stress of your bite on your bone. The bridge can be made from gold, alloy, porcelain, or a combination of the mentioned material and can bridge the gap made by missing teeth and will be bonded on surrounding teeth for retention, call us for consultation and get more information as we can design the bridge according to your need.
White Fillings: 
It's called Composite filling used to fill the cavities and it's the most popular required filling as there are multiple shades available and can be matched to your tooth shade. We are using the filling that has the best quality to be very retentive, bacterial less leaking ability to prevent any incident of recurrent cavities. If you want to replace your previous amalgam silver filling you can call us any time to improve your smile.
Bonding: 
Bonding, or bonded restoration, can be used to repair a small chipped or fractured tooth, it's a cheaper way of cosmetic dentistry and can be done in one visit without any lab work needed. Bonding, or bonded restoration, is used with a tooth-colored filling called composite. Bonding is used to prevent a filling from falling out. It acts as a chemical material bond between the filling and the tooth surface. A bonded filling can be used in the back or front tooth and can be matched with tooth shade to get the best aesthetically result
Veneers: 
Veneers are used for restoring tooth shape and function. When a tooth has a stain so deep that whitening will not fix it, veneers are the best option. They can also be used when a tooth is chipped off or doesn't have a natural shape. You are no longer need to hide your smile because of the shape of your teeth or spaces between them. Veneers are custom-made shells made from tooth-colored material that cover the front side of your tooth, so Dr. Altalib will need to conservatively prepare your tooth to achieve the best aesthetic result.
There are two types of Veneers. The first is a direct composite veneer which is done in the office from a Resin material and can be done on-site. The second is a Porcelain veneer that has to be fabricated in the lab. In this case, you don't have to worry about the cost as we have many options to help you budget this. We provide free consultation for our clients that are interested in changing their entire smile.
Sealant: 
Sometimes it's hard to reach the very tinny deep grooves or fissures that the molar teeth have during brushing, accordingly, cavities might be established if left with no treatment. Sealant is a plastic Resin material that bond or harden on your tooth surface. Then your tooth surface will be smooth so less plaque will be cumulated and brushing will be easier and more effectively preventing any tooth decay. Sealant can be used more often on the permanent teeth after an eruption and can be used as a preventive measure against tooth decay. Sealants can last for four to five years and it's very often seen in adults with sealant still intact from their childhood if you think you need this service please ask Dr. Altalib and she will assess the condition.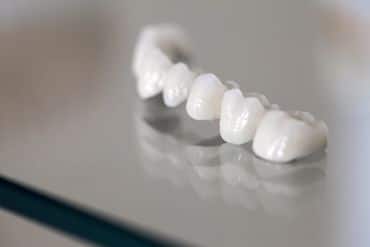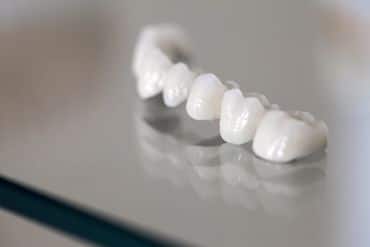 Nightguards: 
If you wake up in the morning with headache and jaw pain, or if you think you are grinding or clenching your teeth at night, then you may have bruxism. Nightguard will be recommended by Dr. Altalib to be custom made from soft material by the lab, it can be inserted on top of your top teeth during sleep. If you ignore this bruxism, then might cause your teeth to be cracked, broken, or even lost. The most complicated serious conditions that might be caused by bruxism are the TMJ joint spasm, jaw lock, or clicking.