Are you looking for exceptional dental care? Then, you have landed on the right website if you are looking for a dentist in London, Ontario, offering family dentistry. 
Give our office a call today, and we will schedule an appointment that best suits your schedule. 
Apple Tree Dental – Family Dentistry 
Located in beautiful London, Ontario, Apple Tree Dental offers family Dentistry for seniors to young children. We offer exceptional dental care for all ages with your satisfaction in mind. Our state-of-the-art, modern office is equipped for all your family's dental needs promising a comfortable and positive experience for everyone. We provide several different services for all ages, including: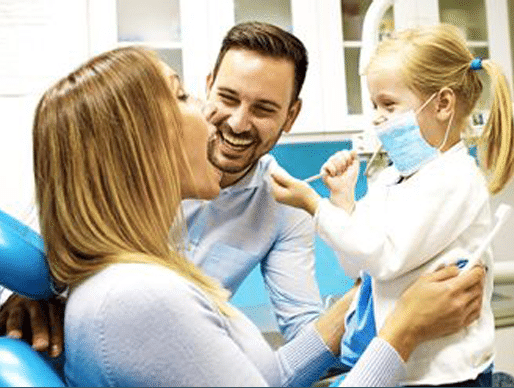 Children
Our goal is to achieve optimal oral health even before permanent teeth emerge. Our professional staff makes it exciting and fun for kids to visit our dental office and learn proper oral hygiene care. We build a positive relationship between our patients and dental staff with our youngest patients, always happy to visit our office. Your kids will learn about brushing, flossing, and how to avoid tooth decay. After examination, Dr. Altalib may recommend extra fluoride for a child with a lot of decay, or she may seal off the decay with a sealant before it can happen. A mother of two herself, Dr. Altalib knows just how to nurture and teach her dental patients.
Teenagers
As they move into adulthood, teens need continued dental care and checkups. At this stage, poor alignment problems begin to show. Therefore orthodontic treatment is often suggested as it can achieve the best results.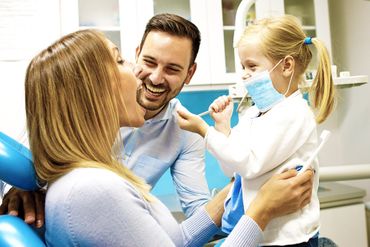 Adults
At this age, you will need regular checkups to ensure their oral health, as the condition of teeth can change with age.   This includes gum, teeth, and bone levels. Often issues will arise with age, and some of them include bone resorption, sensitivity as gum levels start to recede, and missing teeth.  We have many different solutions to these issues and can help you solve these problems. 
Why Are Regular Adult Dental Appointments Important?
Prevent gum disease, stopping bacterial spread in the mouth can be prevented by professional cleaning as plaque and tartar cant be removed sometimes by the person, so in this way, we are stopping the spread of gum infection by visiting our office Apple Tree Dental.
Stop bad breath. Bad oral hygiene causes bad breath, which no one wants to have. Bad breath might cause loss of confidence and self-esteem, gum disease and cavities might be one of the strong reasons for bad breath. We at Apple Tree Dental can diagnose the reason and find the solution.
Create a whiter smile. You can enjoy your favorite drink like coffee or tea that stain your teeth continuously by doing a regular hygiene cleaning visit, so you can achieve a bright smile, although some of the stains can't be removed other than by whitening procedure, please read about our Philips whitening technique at Apple Tree Dental.
Avoid tooth loss. No one wants to try the feeling of tooth loss. This can be done by neglecting our oral health, then gum disease starts, then bone loss, and cavities that might cause severe dental infection, requiring a Root canal procedure if it can be performed. At Apple Tree Dental, we believe in the prevention role to maintain a perfect oral hygiene level for our patients.
Seniors
At this age, you will need services focused on the effect of aging on the whole mouth, including bone resorption, sensitivity arising as gum levels start to recede, and missing teeth. We can help assess bone resorption and fit for dentures when needed.